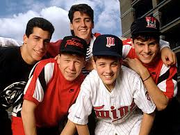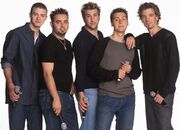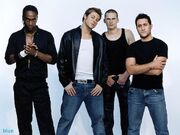 A boyband, also written boy band or called boy group, is a vocal music group consisting of young male singers who were in their teenage years or in their early twenties at the time the group was formed. Usually, boy band members do not play any musical instrument so that the term "band" is used in a broad sense. During their concerts, Boy band members generally dance highly choreographed performances. Some boybands disband after a short time of performing together, some continue without some original members or replace them by others, and some are still or again active decades after their formation.
History
Groups of young male singers existed in the 19th century already,
See also
External links
Ad blocker interference detected!
Wikia is a free-to-use site that makes money from advertising. We have a modified experience for viewers using ad blockers

Wikia is not accessible if you've made further modifications. Remove the custom ad blocker rule(s) and the page will load as expected.